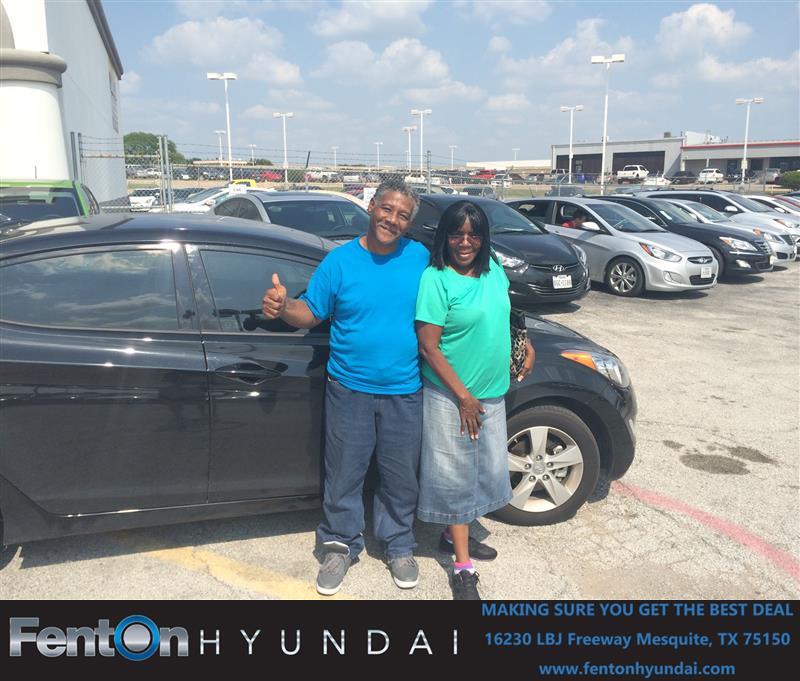 My experience with Absolute Hyundai and Jerry Michalak was very rewarding. He did a great job on explaining and test driving my new 2014 Elantra. Thanks for a job well done. I would recommend my friends to come.
Thelma McClure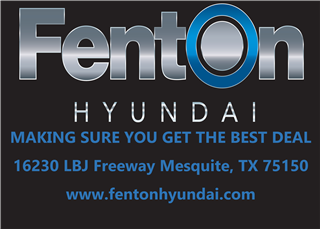 Kevin Beasley was my salesperson and he was extremely professional and had awesome service. I came in & told him my budget and the payments I wanted and he fulfilled that. The staff were very friendly also. I know were I will be getting my next car.
Stanley Sanders II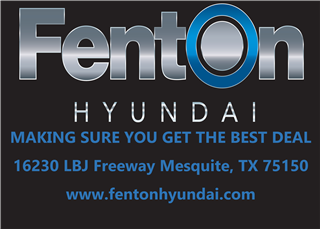 Great job.. had the car I wanted - Kevin was a great salesman and also very personable and made us feel comfortable. We will definitely come back to Absolute Hyundai for our next Hyundai and will definitely ask for Kevin.
Jerry Griffin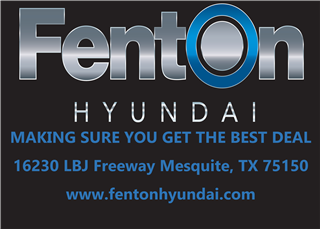 Mr. Beasley is a very good salesman if you would permit me to say he is the best.
Tom C. Freeman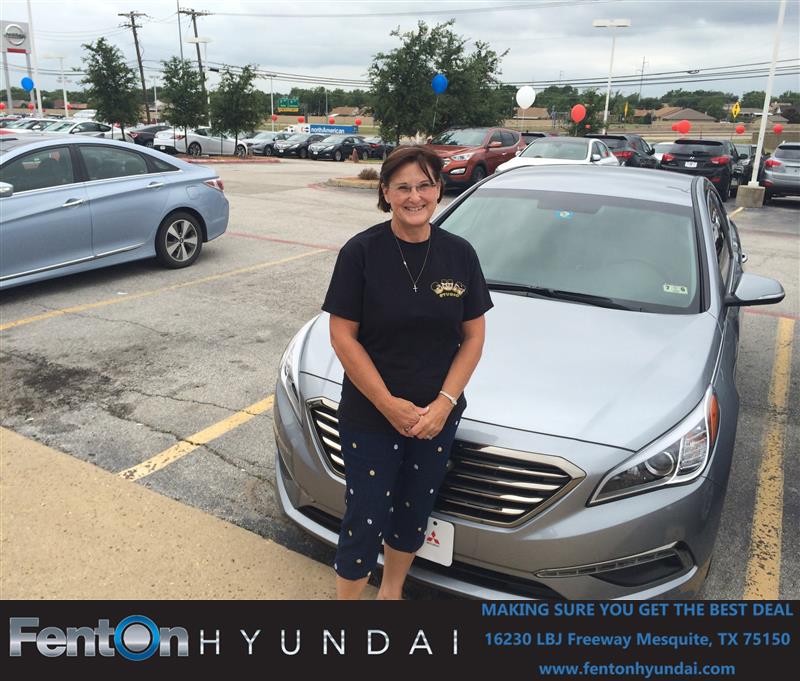 As a 10 year customer of Absolute Hyundai, I highly recommend this dealership to anyone looking for a new or used vehicle. I always receive excellent care from Jerry and his team members. The reason I continue to return to this dealership is not only due to the quality in the vehicles, but the way they treat their customers. They do not just try to sell you something they want you to have. They listen to you and determine your needs and requirements, then they work with you to find the vehicle that meets those. I appreciate being made to feel like a valued individual and not another number.
Janet French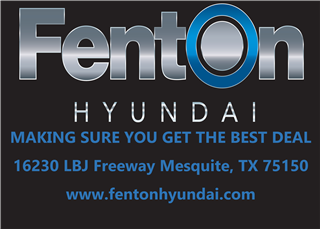 I cannot express enough Thanks to Kevin Beasley for his professional and knowledgeable service to us. My wife and I had a great experience at ABSOLUTE HYUNDAI, the whole team was outstanding, they work together like a well oiled machine but with a personal touch and feel.
Gerald Gibson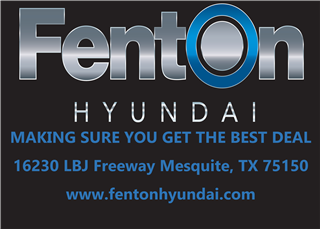 KEVIN BEASLEY WAS AN EXCELLENT SALES REP!!!!!!!!!!! ITS ALWAYS A PLEASURE WORKING WITH HIM. YOU GUYS HAVE A GOOD, HONEST HARD WORKER ON YOUR TEAM. HE'S A KEEPER. THANKS ABSOLUTE HYUNDAI
SHENELIA INGRAM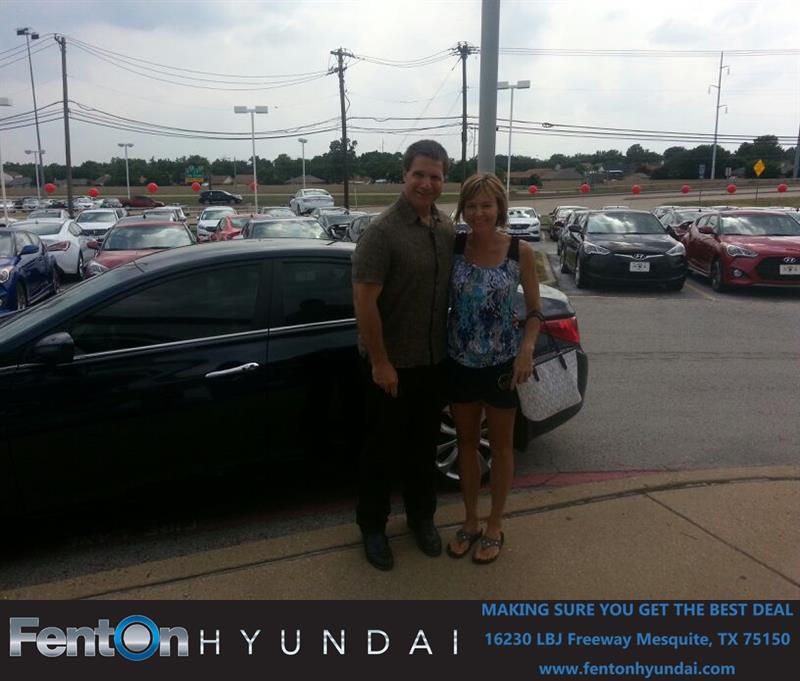 Troy, was very professional throughout the whole car buying experience. He was knowledgeable and very personable offering several choices in the model I was interested in acquiring. I went to another dealership which offered a very good deal on a similar vehicle, but gave Troy the opportunity to sell me the vehicle he had available. Troy worked with me on getting the deal done and I felt he negotiated fairly and won my business. The whole process went smoothly and is a testament to Troy's personable conduct and makes one feel comfortable with the whole car buying process.
Mark Parsons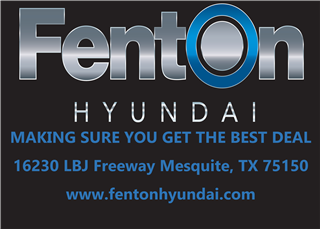 I came into Absolute Hyundai to get my 2011 Sonata repaired. The repairs were going more that what I wanted to spend on my used vehicle. I worked with Troy Cox to get into a new vehicle. Troy was very helpful and did all he could to get me in a new car. I was a difficult customer with many demands, but Troy worked hard to ensure I received the best deal.

He was a very personable person an at no time was pushy to get me to buy.
I am leaving in a brand new 2014 Limited Sonata at an amazing price.


John Fair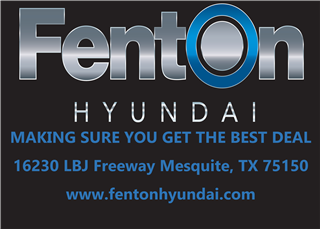 MY EXPERIENCE AT ABSOLUTE HYUNDAI WAS A VERY POSITIVE ONE. DAVID JONES WAS PROBABLY THE BEST SALES GUY I HAVE EVER HAD THE PLEASURE TO WORK WITH. I WILL FOR SURE SEND ALL MY FAMILY AND FRIENDS NOT ONLY TO ABSOLUTE HYUNDAI BUT TO WORK WITH DAVID AS WELL. I WAS VERY PLEASED WITH EVERYONE I CAME IN CONTACT WITH HERE.
Lauren Graham
No reviews